Personal Training and Online Coaching FAQs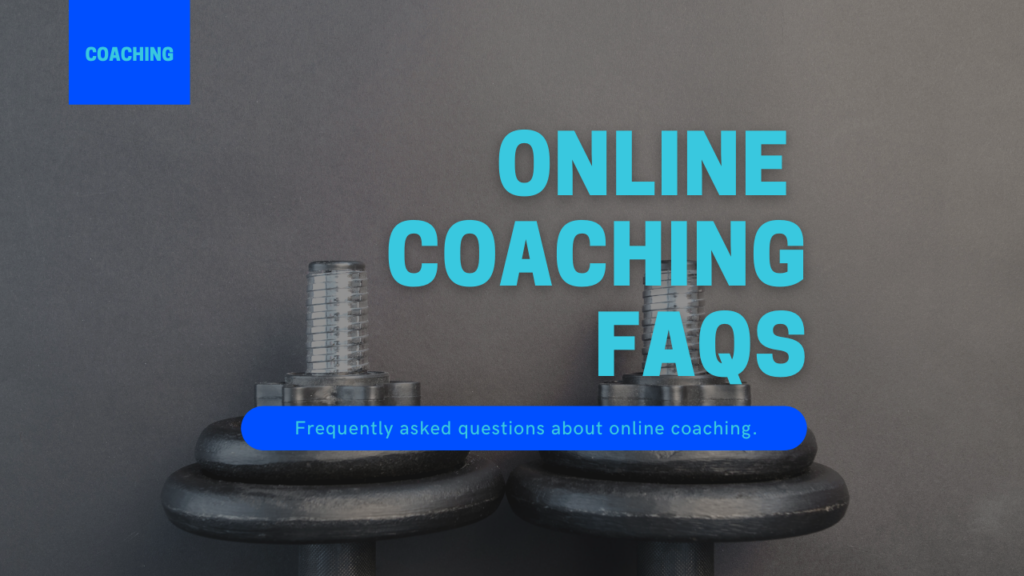 As an online fitness coach and in gym personal trainer, I take great pride, in guiding my clients to immediate but sustainable results.
When they are losing weight, feeling amazing in their skin, getting stronger, and building muscle, they will make the comment, "I should have come to see you sooner".
This statement sparks my curiosity, and conversation about why they did not hire a trainer or online coach sooner.
Here are some of the answers, I have heard over the years:
I wanted to get in shape first

I don't like the gym

I thought you only trained competitors

I heard it was expensive

The nutrition scared me

I just did not have the time in my schedule

I thought I could do it on my own
As a coach, I have heard many hesitations, and reasons for not hiring, contracting out your fitness. Let me take this opportunity to relieve your worries, and concerns, and clarify, some of the limiting statements mentioned.
DEFINITIONS
Online coaching, and personal trainer, or 'trainer' will be used interchangeably.
Online coaching is different than in-person training and will be addressed in another blog post.
1 | In shape vs getting in shape
Myth | You need to be in shape to work with a personal trainer/online coach.
Reality | Coaching is there to help you get in shape, safely, at your level, push you, and troubleshoot when necessary.
When asked, why they did not see me sooner, clients say, "I was trying to get in shape before I came to see you, in order to get the most out of my sessions".
Hiring someone to help you with your health and fitness goals is so that YOU don't have to figure it out all on your own.
Hiring a PT or coach, helps you think less, and implement more. Get a plan, work hard, get results –faster.
THE most effective training program, is the one that brings you results, AND fits into your lifestyle.
2 | Gym vs Home Workouts
Myth | You need a ton of equipment to have a great workout or train in the gym.
Reality | You can get a great workout at home or in the gym.
Your fitness goal determines, what kind of approach you will be taking to your training.
If losing weight is your goal, nutrition is going to be key to success. If you want to gain muscle, limited home equipment such as balls, and bands, are a good start, but eventually, you will need heavier equipment, to implement progressive overloads, that include using, dumbbells, cables, and barbells.
There is also a hybrid approach — meeting with a trainer/coach periodically but doing the majority of training on their own.
If you are open to some equipment suggestions we can get you where you want to be based on your current level of fitness, and then progress from there.
The more important thing to consider is which environment, you feel you will succeed best. That could be in the gym, or at home, or a blend of both.
3 | Competing vs Regular Folks
Myth | You only train competitors.
Reality | Most of my clients are just regular busy people.
Most of my clients are doing what most are trying to achieve — feel better, look better, have more energy, and try to keep fit as a lifestyle.
Their goals range from general health and wellness, weight loss to fat loss, to building strength and metabolism-boosting muscle.
One-to-one personal coaching programs, are designed for you, at your current level of fitness.
As you progress, the program is adjusted and modified, to help continue to challenge you and bring you to that next level of fitness.
4 | Time vs No Time
Myth | It takes a lot of time to get fit.
Reality | Most clients train between 2-4 hours per week.
I've coached individuals to 20-30lbs fat loss, over a period of months, in as little as 2 x 35-minute sessions per week.
These are busy professionals and they are unable to schedule in more time, in their week.
Here is the kicker — they still get results, without hours in the gym.
For most clients, 3 to 4 times per week of about 45-60 minutes of activity is what most can fit into their weekly schedules. Strict beginners might start with a little less, 3 x 20-30 mins, to start, and build from there.
With the right program, this is enough time, to lose body fat, and build strength, and muscle progressively, and see results on a biweekly basis.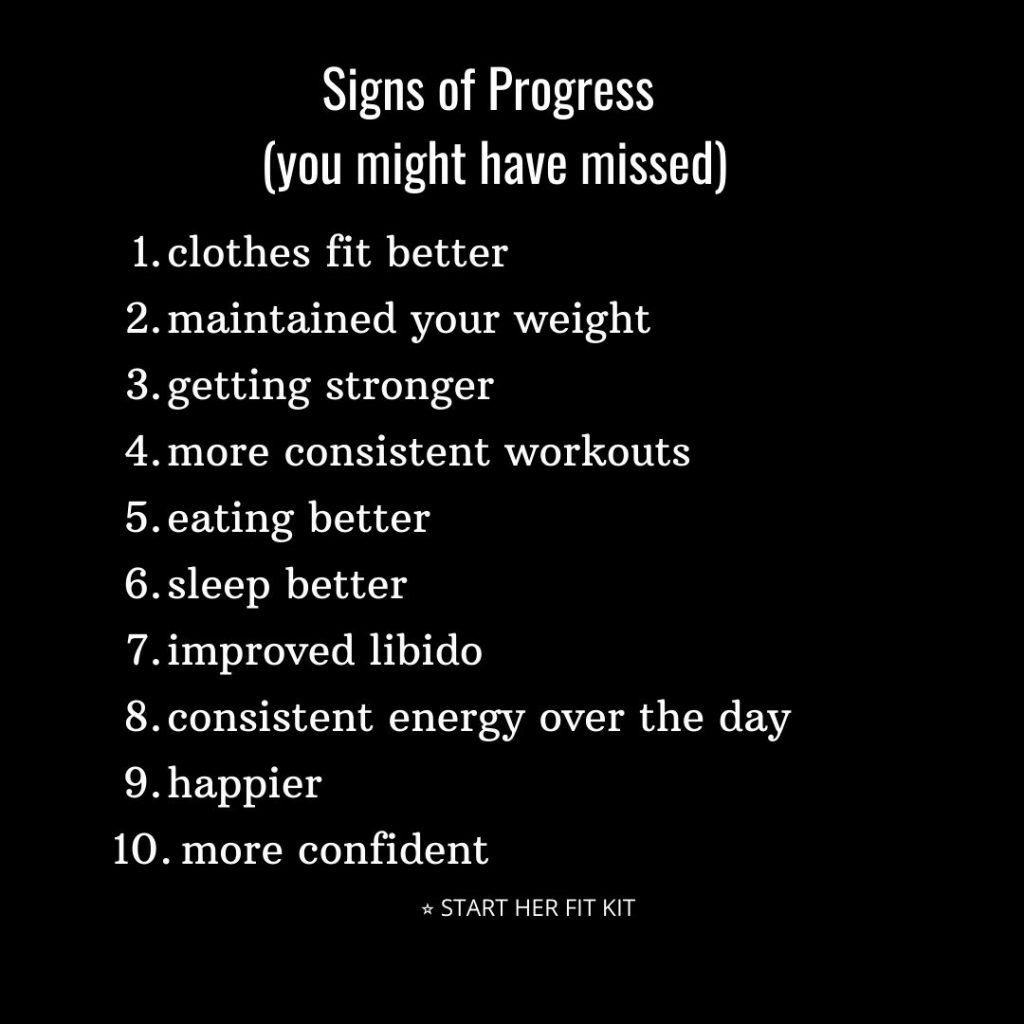 5 | Lifestyle vs Dieting
Myth | The nutrition is restrictive.
Reality | Nutrition can be confusing.
It amazes me, how complicated we have made the process of eating food.
I can relate to information overwhelm when it comes to nutrition.
Keto, whole 30, vegan and vegetarian are a few of the most popular diets. Macro counting, calorie counting, IIFYM, OMAD, and 5:2 are diet strategies.
What works, for your friend, may not work for you. What if you have questions? Where do you go?
I clarify what to eat to get results and present nutrition in a simplified structure. Nutrition should match your current workouts and lifestyle.
6 | Investment vs Expense
Myth | It is expensive.
Reality | In gym training or online coaching is an investment in your fitness education.
Lucky for you – I do both.
How much money can you estimate you have spent, on supplements, fad diets, various pieces of workout equipment, workout videos, memberships, nutritional guides, ebooks, apps?
The reality is good quality coaching or any other purpose has a value.
Most who hire a personal trainer, view it as an investment in themselves.
Whether it be an in gym trainer, waiting for them, so they 'book' themselves into an appointment, or online coaching to get the programming they need, and get organized we all need a little help sometimes.
I mean, I don't do my own taxes, change my own tires, or even clean my own house.
When in doubt, contract out.
7 | Solo vs Support
Reality | We all need help, sometimes, to get started, and stay accountable and on track.
The world of health, and fitness, is overwhelming. Obesity Canada reports, that over 30% of the Canadian Population is obese. This means a BMI measure > 30 kg/m squared (height divided by weight squared). Statistics Canada reports, that in 2018, 26.8% of the population identified, as obese, and another 36.3% identified, as overweight. To calculate your Body Mass Index, visit BMI Calculator. To say that losing weight is straightforward, or even easy, is an understatement.
Nutrition information is overwhelming and can be massively conflicting, depending on current fitness trends.
For instance, Intermittent Fasting (IF) is the hot diet strategy of the moment, the keto diet is the miracle diet, and HIIT is best for fat loss.
Just 3 topics that are currently trending and everyone want to jump on board.
I get it. Confusion.
I know how to ignore the background, noise, listen to you, your goals, wants, and ultimately design a plan that fits your needs, within your current lifestyle.
SUMMARY
Whether you choose online coaching or an in-gym personal trainer, putting your health and fitness as a priority is an investment in you.
YOU are the most important variable in the entire fat loss, and strength gain equation.
There are LOTS of good quality programs out there, but the trick is finding the right program, for you, to bring you to the results you are looking to achieve.
A small investment now will give you the knowledge you need to move forward in your fitness, see results, and most importantly maintain them.
Trial and error is a valid scientific method, but guessing your way to success is a very long road.
Personal trainers, online coaches, are there to teach you about your training, get organized, motivate, and stay on the right track to your goals.
I want to reassure you, that there is an A-MAH-ZING place, where you can hit your training and nutrition goals and still eat a cookie every now and again (guilt-free), and have a little fun in the process.
Let's get started.