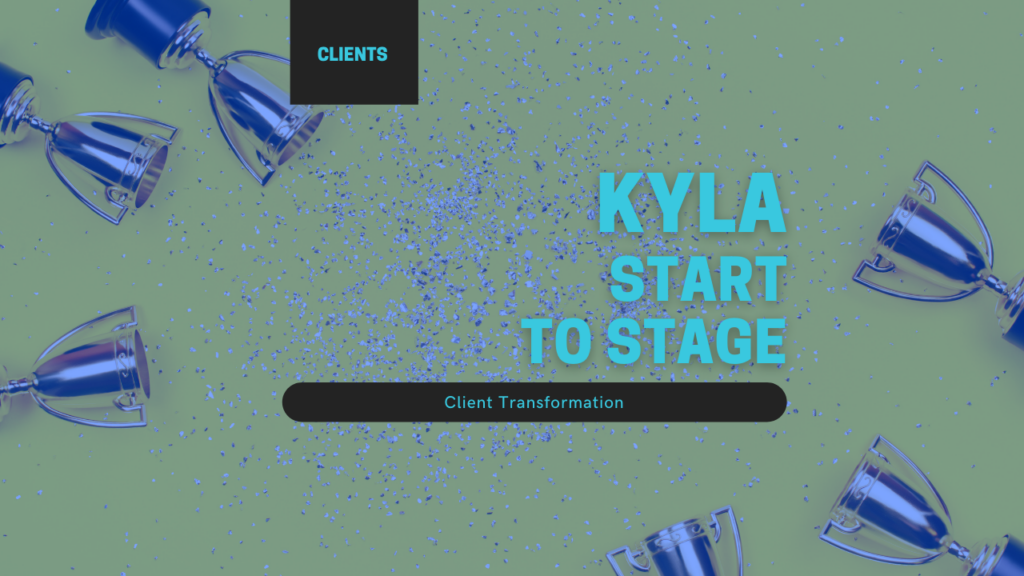 Client Transformation | Kyla
Congratulations to my client, Kyla who just competed in her first bikini competition!
(Click pictures to enlarge, and ESC to close window)
Training since January, we have over come some major limitations.
Living in residence (remember residence food), hourly commutes to and from the gym, work schedule, and the short time frame we had to get her stage ready after coming home from university mid-April (ahem 8 weeks prep).
Even with a few challenges, she showed commitment, passion, consistency, and looked A-MAH-ZING on stage.
If public speaking is the #1 fear of most, walking on stage in a bikini must be a close second.
Some prep for this moment, but never end complete the goal, of stepping on stage.
She saw, she prepared, and achieved!
With no desire to stop, and a true love, and passion for training, we are waiting for some judging feedback, and will use that information to help improve on her top 5 placing!
Feel free to give her props, words of kudos, like or share this post.
Congratulations again, Kyla, on a job well done!
You should be very proud of yourself, and all you hard work.
---
Hair | Mama Mia
Makeup | Monica Kalra
Suit | Sylvia Tremblay
Tanning | Brigitte Dompierre